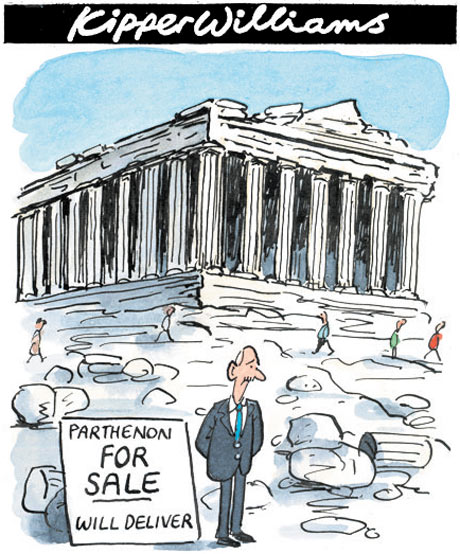 The Crisis in Europe is looking ever more likely to implode as European heads of Government and their bankers struggle to cobble together a deal that to put to be Greece's debt crisis but hurdles after hurdles keep coming up.
In the last days of the crisis, it now appears that they may miss the deadline and many analysts say this may lead to the collapse of the Euro, this chorus of doom is led by none other than former US Federal Reserve Chairman, Alan Greenspan.
click on the links below for more
Greenspan: Why European Union doomed to fail - CNBC
Fears Euro summit could miss final deal - FT
US Stocks end sharply lower on Euro worries - CNBC
European investors fret ahead of Key European meeting - FT
While European leaders are struggling to save the union, Italian leader Silvio Berlusconi's government may collapse under the weight of his many scandals.
Italian Government on brink of collapse - FT